About Historic Ellicott City, Inc.
HEC's Decorator Show House is our organization's main fundraiser. The proceeds each year support our passion for preservation and restoration for historic properties throughout Howard County, Maryland.  For over 33 years, Historic Ellicott City's Show House Committee has worked tirelessly to seek out properties of interest, contacts the owner, and works with designers to completely transform the property for an event for the entire community to enjoy.
Purchase Tickets for the Belle Vue at the Chase
Purchase Tickets for the "Design at Dusk" Private Tour
2019 Decorator Show House: Belle Vue at The Chase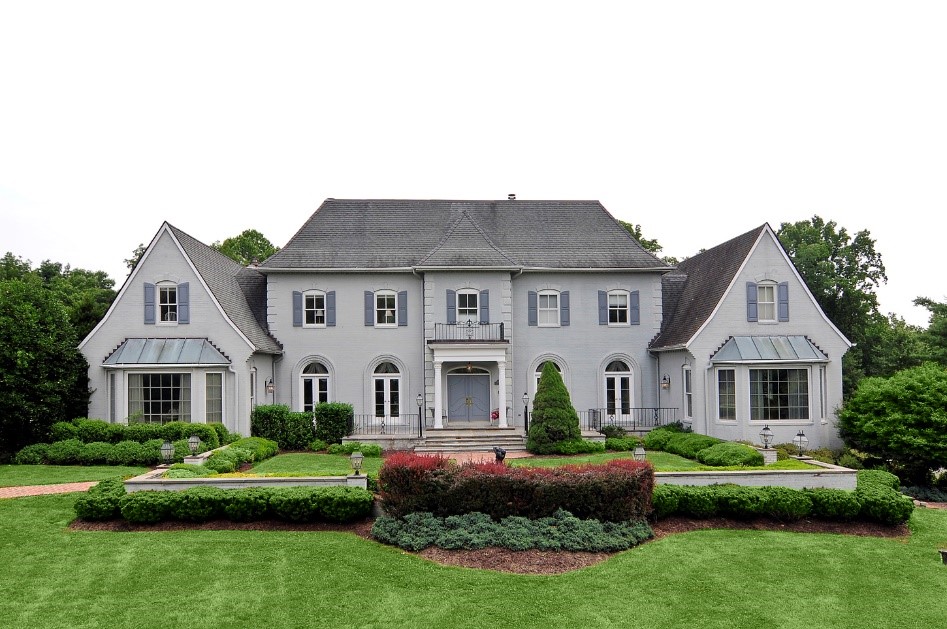 Historic Ellicott City, Inc.'s 33rd Annual Decorator Show House
Belle Vue at The Chase
This year, we have something new in store for our Decorator Show House enthusiasts! We are decorating a large newer home that offers more interior spaces to design, paint, decorate and visit–Belle Vue at The Chase–in which 21 designers and artists will bring their expertise to this charming French Provincial home. Boutique and antique vendors will also be on-site.
Dates: September 21, 2019 – October 20, 2019
Hours: Wednesday – Saturday: 10:00 am to 4:00 pm / Sunday: 12:00 noon – 5:00 pm / Last admission of the day is one hour before closing.
Closed: Monday and Tuesday
Parking: On-Site parking is not available.  A shuttle will be provided to offsite parking–see "Directions & Parking" for further shuttle details and schedules.
Tickets: Visit our "2019 Show House & Tickets" page for further details and to purchase tickets.
Follow Us: Follow our progress on Facebook and Instagram @historicecshowhouse.
Get Involved: If you're interested in volunteering, email: showhouse@historicec.com.
Recent News and Upcoming Events