On September 30, 2021, HEC held its annual membership meeting at the Franciscan Friary on Folly Quarter Road, Ellicott City.
In addition to a tour of Carrollton Hall, one of the keystone preservation projects of our organization, Ron Peters presented a video lecture on the floods of 2016 and 2018 impacting our town. Ron has installed cameras in and around Main Street as an early warning alert for residents, without the benefit of public funding. HEC awarded Ron a grant to help maintain these lifesaving cameras, we support this ongoing effort. More information is available on our website: click here.
Meanwhile Carrollton Hall's restoration is nearly complete and we await the grand opening in the Spring of 2022! A Heritage Room on the first floor will contain exhibits on the Carroll's and Howard County History.
We eagerly await its reveal!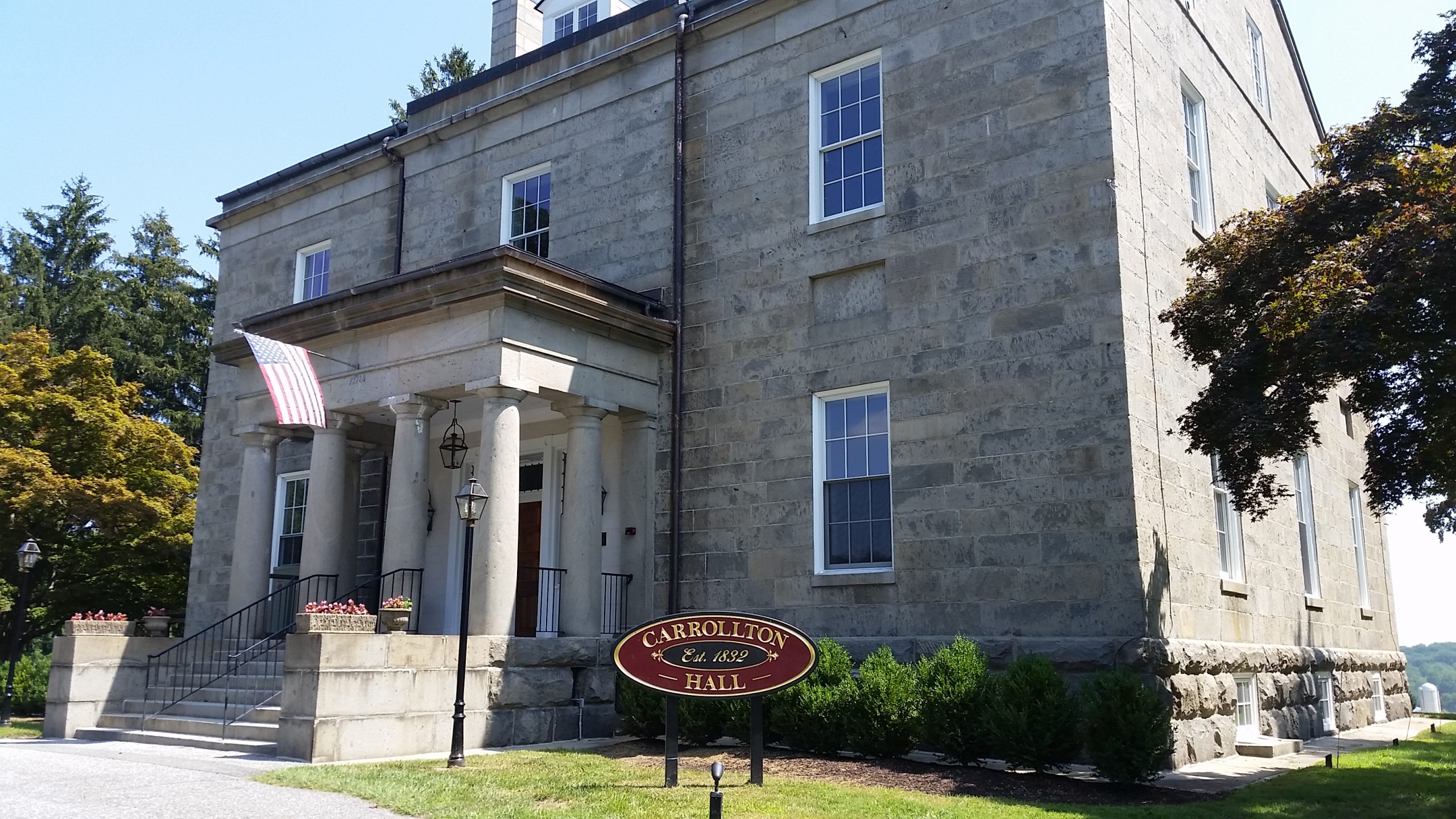 Pictured above: Carrollton Hall before and Carrollton Hall now.